Hi folks
As we don't get to see everyones bikes you can put photo's in here.
To do this you need to be a registered member here .... then register with Photobucket () other photo hosting sites are available.
Upload you photo from your PC, easy instructions on Photobucket site. The best photo size for forums is 640 x 480 (set on Photobucket) but if you need to show some detail you can go bigger.
Hover cursor over photo, drop down box, bottom section IMG code, left click to highlight blue, right click the highlighted blue, "copy".
Then "paste" here.
Like this, its my 1979 Yamaha XS1100 packed up for June 09 weekend camping rally in Wipperfurth, Germany.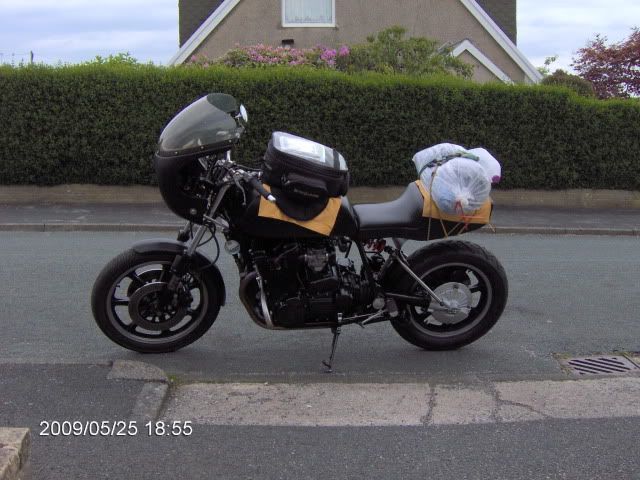 Any bike pictures are Ok (but not the town bike in her birthday suit
)
Bikes you own or owned or just like the look of, and a few words about them.